David Codrea – December 21, 2018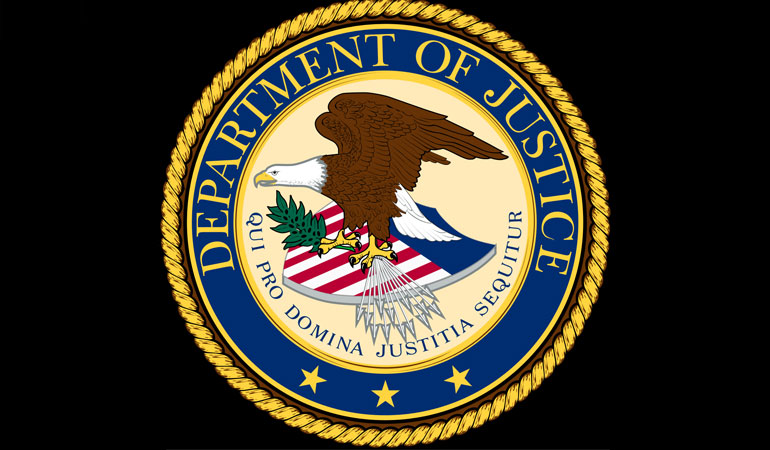 "I want to confirm that Bill Barr — one of the most respected jurists in the country — highly respected lawyer, former Attorney General under the Bush administration — a terrific man, a terrific person, a brilliant man," President Donald Trump told reporters from the White House South Lawn as he prepared to depart on Marine One December 7. "I did not know him for — until recently, when I went through the process of looking at people. And he was my first choice from day one. Respected by Republicans and respected by Democrats. He will be nominated for the United States Attorney General."
If confirmed, Barr will become "the head of the Department of Justice and chief law enforcement officer of the Federal Government." And since Donald Trump unquestionably owes his 2016 victory to gun owner support, it's fair to ask what his pick is likely to mean for them.
Because rights enforcement, original intent and "shall not be infringed" all too often take a back seat to law enforcement due to the prevailing stare decisis doctrine, expect "Enforce existing gun law" infringements to be enthusiastically prosecuted. Were that position stated honestly, those who spread the mantra would urge "Enforce existing Intolerable Acts."
In any case, Barr, simply by his tenure in the cabinet of George H.W. Bush, is a creature of the so-called "Deep State." We know that Bush, who very publicly resigned from NRA and sided with ATF, had a history of infringing on gun owner rights, having voted for the Gun Control Act of 1968, backed banning affordable handguns, imposed an import ban on semiautomatic firearms demonized as "assault weapons," wished for authority to ban domestic models, proposed "high capacity" magazine registration, offered a deal on the Brady Bill and then turned his back on the people who helped elect him by closing the White House off to gun advocates.
Finding definitive sources to spotlight the part Barr played is problematic. Case in point, ABC News tells us "Here's everything you need to know about the man who could, at a critical moment, become Trump's attorney general," and then tells us nothing about his views on the right to keep and bear arms.
Even The Daily Signal, the news arm of the "conservative" Heritage Foundation, does not mention guns in "6 Things to Know About AG Nominee William Barr."
We'll need to drill down further.
"Barr has said little about firearms or gun control during his career, but he is widely considered to be the author of PL 101-647, The Crime Control Act of 1990," an unsourced assertion by an unnamed author at at The Truth About Guns offers. "The ban on domestic assembly of semiautomatic rifles prohibited from importation is Barr's big aggravation in The Crime Control Act of 1990. This was a follow on to Bush 41's 1989 prohibition of 'unsporting' long arms importation."
That's believable, but it would benefit with links to validate the claims.
Also believable, but again unlinked, is a forum entry at USACarry.com:
Did you know that Trump's Attorney General nominee William Barr supported a Magazine Ban and Gun Registration?
WB: "I would prefer a limitation on the clip size. But ultimately, I would recommend the President sign a bill that had the Brady waiting period and the DeConcini assault weapons provisions in it." — Barr Confirmation Hearing Day 1 November 12, 1991
That cite gives us something to go on. CSPAN provides an archive with Barr's recorded testimony along with a transcript. Here are his responses to Sen. Ted Kennedy's questions about the Brady Bill, "assault weapons" and more:
On the assault weapon front, the proposal before us is the DeConcini amendment. And I think — I don't know if this is a new statement or not, but I would support both the Brady Bill waiting period and the DeConcini amendment, provided they were parts of a broader and more comprehensive crime bill that included tough enforcement provisions, including very tough provisions on the use of firearms in crimes and illegal purchase and trading in firearms, which are part of the package that passed the Senate.
Now, to be candid on the waiting period, I would prefer an approach that was directed toward point-of-sale, and I know that we're not at that point yet technologically. It's going to require more investment, and I've been involved in fusing those resources here to upgrade the records. But the important thing, I think, ultimately will be a system that's based on state records, a state system. And so I think the House approach is preferable frankly to the Senate approach.
On the DeConcini amendment, I would prefer a limitation on the clip size. But ultimately, I would recommend the President sign a bill that had the Brady waiting period and the DeConcini assault weapons provisions in it as long as we had other tough crime measures in it that dealt with the other problems. And I have not considered before whether the waiting period should apply to assault weapons, but — and I want to think about that, but off the top of my head, I don't think there should be an objection to that.
In considering restrictions on the lawful sale of guns, I do start out with the threshold considerations that the most effective way ultimately of dealing with violent crime is to deal with violent criminals and that anything that focuses exclusively on lawful sale is somewhat of a feckless exercise. But as part of a comprehensive approach, I think it's legitimate to take a look at reasonable steps, recognizing that there is a tradition of private gun ownership in this country and a legitimate interest in that, but nevertheless, looking at reasonable steps as part of a broader approach to controlling the deadly use of firearms that is becoming an increasing part of the plague of violence, the crime that we have in our streets.
There's no doubt Barr will vigorously pursue whatever infringements the administration wants to send his way, from "red flag law" due process infringements to prior restraints and more. One issue he'll face will be the Trump "bump stock" ban, particularly if a lawsuit filed by Senate Democrats to disqualify Matthew Whitaker as Acting Attorney general succeeds, leaving the authority of measures he has signed in question. There's no question Barr would support and enforce the ban should the mounting lawsuits against it fail.
This naturally leads to the question of why Donald Trump would consider Barr "first choice from day one" (apparently on impulse after hearing about him), especially after telling cheering NRA members:
The eight-year assault on your Second Amendment freedoms has come to a crashing end. You have a true friend and champion in the White House. No longer will federal agencies be coming after law-abiding gun owners. No longer will the government be trying to undermine your rights and your freedoms as Americans. Instead, we will work with you, by your side… As your President, I will never, ever infringe on the right of the people to keep and bear arms. Never ever.
The answer is simple: Survival. Donald Trump is counting on Barr putting the brakes on the Mueller investigation, and that will be the big reason for Democrats to fight like hell – that and because they see an advantage to loudly fighting the president every step of the way. The danger for the president here: As noted, Barr is a creature of the Deep State. Is Trump sure he can trust him?
That aside, look for the Democrats and their media allies to do everything in their power to dig up dirt on Barr, to find someone who suddenly "recalls" some offense they can claim he did decades ago, or to come up with something he said allowing his character to be smeared as a hater.
If Barr is confirmed, the best gun owners will be able to hope for is that he will not abuse his position to demand more citizen disarmament edicts (although let a mass killing happen in another "gun-free zone" and all bets are off on that). And it's a shame we've arrived at the point that, when it's all said and done, the only consolation will be the excuse that "at least he's not as bad as Eric Holder."
Source: Firearms News