Joe Kriz – December 27, 2018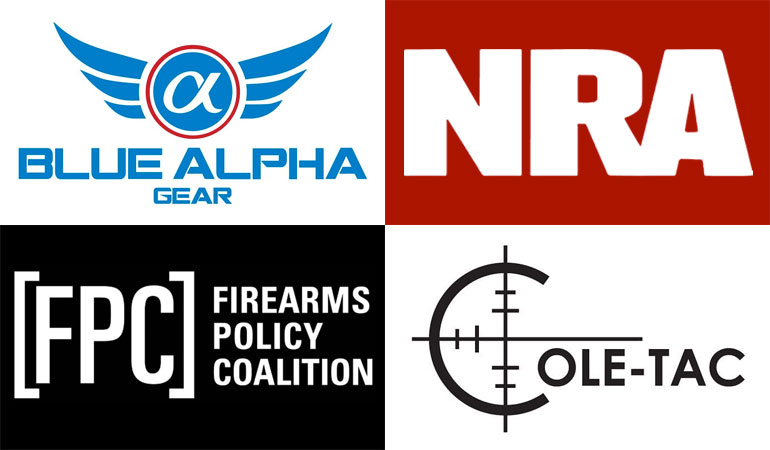 "We've decided to put our money where our beliefs are," started the Instagram post made by Blue Alpha Gear. The tactical and EDC belt company, along with suppressor cover maker, Cole-TAC, co-announced on social media they were pulling out of the 148th NRA Annual Meetings & Exhibits scheduled for April 26-28, 2019 in Indianapolis, Indiana. The companies were to share a booth at the upcoming show, the largest shooting sports consumer event in the country. More than 87,000 attendees and 800 exhibitors flocked to this past year's show in Dallas, Texas.
"Today we're canceling our booth reservation at the National Rifle Association show and instead we're donating that $1,350 to [the] Firearms Policy Coalition so they can use it to fight for the 2nd Amendment," the post continued. Cole-TAC made their own post echoing the message of Blue Alpha Gear and further criticizing the political lobbying organization for failing to stand "as a champion in stopping or changing new policy." Policies such as the recent ban of bump stocks, of which the NRA openly supported. The Firearms Policy Coalition, a nonprofit organization that advocates for individual liberties and important constitutional rights, has since filed a Federal lawsuit against the Department of Justice challenging the ban.
"[Cole-TAC] cannot in good faith continue to finance an organization…until it changes its position and shows action to support the crucial Second Amendment"—and they're not alone. Gun owners and followers showed their support in the comment section on social media.
"The NRA and Republicans have cost us more rights than the Dems could ever dream of."
"I would not recognize a bump stock if I saw one but I sure as hell can recognize an infringement on my rights."
"Totally respect this! Recent events have inspired me to reconsider where my money is going, as well."
"Well done. Hope the rest of the industry follows your lead."
It's unknown if the rest of the firearms industry will follow Blue Alpha Gear and Cole-TAC's lead, but we'll be keeping a close eye on the situation and will continue to provide you with updates on the bump stock ban. In the meantime, keep fighting the good fight!
Sources:
Blue Alpha Gear Instagram Post | https://www.instagram.com/p/Br3ESWNgRKo
Cole-Tac Instagam Post | https://www.instagram.com/p/Br3H9L1hCYe
FPC Bump Stock Challenge | https://www.firearmspolicy.org/fpc-v-whitaker
Source: Firearms News