Blue Heron Communications – January 23, 2019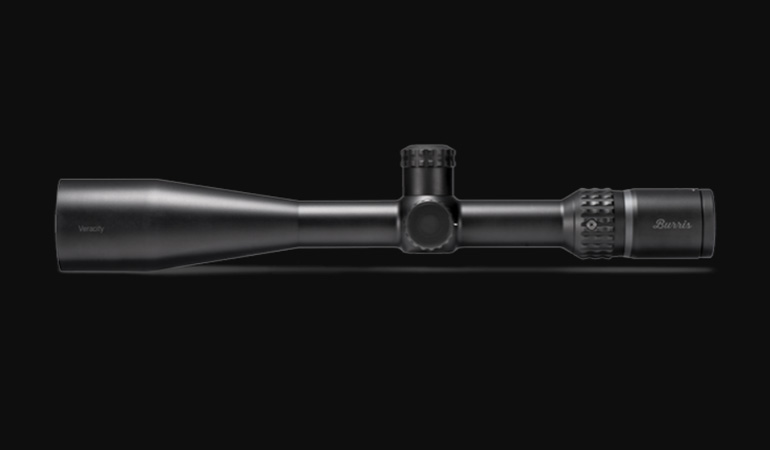 Burris expands its line of Veracity hunting riflescopes with the introduction of the new 2x-10x-42mm and 3x15x-50mm RFP models, bringing the familiarity and affordability of rear focal plane optics to the Veracity lineup.
Designed for versatility the 2x10x-42mm offers low magnification for getting on target quickly while still retaining 10x magnification for reaching out further if needed. Those requiring a bit more range can choose the 3x15x-50mm. Both models feature a rear focal plane Ballistic Plex E2 reticle calibrated for traditional or magnum and varmint loads.
An Interchangeable MAD adjustment knob system can be custom ordered to suit any bullet trajectory allowing shooters to quickly dial in exact yardage. Shooters also have the option of operating turrets in an uncapped tactical style.
Both models are built using the Veracity line's proven rugged mechanical design and 30mm tubes. Premium lens coatings provide better light transmission and a true color image. Side parallax adjustments allow for fine tuning focus at 50 yards to infinity.
To learn more, visit https://www.burrisoptics.com/scopes/veracity-riflescopes.
Veracity 2-10×42 SPECIFICATIONS:
· Item Number
· 2-10x Magnification
· Rear Focal Plane
· Weight 22.7 ounces
· 50mm objective lens
· Overall length of 13.5 inches
· FOV @ 100 yards: 52 ft. at 2x and 10.5 ft. at 10x
· 3.5-4.25 inches of eye relief
· Waterproof/fogproof/shockproof
· Wind/Elevation Click Value 1/4 MOA
· MSRP $719
Veracity 3-15×50 SPECIFICATIONS:
· Item Number
· 3-15x Magnification
· Rear Focal Plane
· Weight 25.1ounces
· 58mm objective lens diameter
· Overall length of 14.1inches
· FOV @ 100 yards :36ft at 3x and 7.7ft at 15x
· 3.5-4.25 inches of eye relief
· Waterproof/fogproof/shockproof
· Wind/Elevation Click Value 1/4 MOA
· MSRP $875
Source: Firearms News